CORE VALUES
Diversity,
Equity and
Inclusion
Bullivant Houser is committed to improving diversity, equity, and inclusion (DEI) at our firm. As legal professionals, we are acutely aware of the importance of the rule of law in our society and the principle that everyone has the right to be treated fairly and equally under the law, regardless of our human differences, personal experiences, cultural, or racial backgrounds. 
At this critical moment, one thing is clear: we must challenge ourselves to do better. We must continually re-examine the roles that the firm and each of us play in the fight for equality and inclusiveness. We commit to each other and to you that we will engage with the topic of racism and make a commitment to educate ourselves and support and contribute to the dialogue. It takes more than just words. We take this opportunity to renew our dedication to diversity and inclusion.  
Our emphasis on DEI focuses on these key actions: 
Firm Leadership. Issuing a formal Diversity Statement from the Board of Directors recommitting to diversity and inclusion initiatives.  
Culture. Hiring a consultant to ensure DEI is at the forefront of every aspect of our firm and developing additional practices to solicit input and feedback where unknown barriers exist. 
Hiring. Increasing the diversity of our applicant pool and ensuring our hiring process fosters DEI. 
Education. Continuing an ongoing series of DEI training for all attorneys and managers and publishing a bi-weekly internal firm newsletter with DEI content.
Partnerships. Increasing our partnerships with minority- and women-owned firms and developing partnerships with local business programs supporting diversity. Our firm is a proud sponsor of the annual Oregon Diversity Legal Job Fair. 
Giving and Volunteering. Encouraging staff to support organizations that promote DEI and invest in organizations that focus on making equal access to justice a reality for all.
OFFICE TRADITIONS
Staff Appreciation
Attorneys and managers spend a week showering support staff with daily acts of appreciation. Some of the fun has included attorneys serving breakfast or lunch and scooping ice cream at the office social, small appreciation gifts like jeans day coupons, flowers, chocolates, or slurping down margaritas on a Friday afternoon.
Sports & Movie Fans
Employees and their families walk to the stadium from the office to enjoy an evening at a Seattle Mariners baseball game. The office on occasion ventures out for a long lunch to catch a matinee showing of blockbuster movies like Star Wars.
Adopt a Family
The office makes spirits brighter by wrapping and delivering wish list items to a family in need during the holiday season.
Annual Summer Event
Employees take a break from the office to enjoy an afternoon of eating, drinking, and some friendly competition around the ping pong tables at SPIN.
Holiday Party
The office celebrates a year well done by socializing at the annual holiday party–always filled with food, drinks, and a gift exchange.
Running of the Bull-ivants
Each year, running enthusiasts within the firm take on the "mother of all relays," Hood to Coast.
Haunt the Halls
The office goes all-in on Halloween with a fun costume contest and office decorating contest.
Holiday Party
The office celebrates a year well done by socializing at the annual holiday party– always filled with food, drinks, and good times.
Office Socials
Employees take a break from the day-to-day grind by gathering in the breakroom for a regular "happy hour."
Touring the City
The office has taken some time to be tourists for the day with fun activities like a guided tour of San Francisco movie sites,  kidding around at the Exploratorium, or racing around on a Scavenger Hunt.
Sports Fans
Employees take a break to enjoy an afternoon at a San Francisco Giants baseball game and have been known to throw tailgate parties at the office in support of the 49ers.
Holiday Luncheon
The office takes the afternoon off to celebrate a year well done by socializing at the annual holiday party–always filled with food, drinks, fun games and prizes, and a gift exchange.
Staff Appreciation
Attorneys and managers spend a week showering support staff with daily acts of appreciation. Some of the fun has included attorneys taking the staff out to lunch, small appreciation gifts like jeans day coupons, flowers, chocolates, or an afternoon outing to get yogurt or ice cream.
Tree Trimming
The office spends an afternoon trimming the tree with employees putting their special touches on the tree, all while enjoying apple cider and cookies.
"From our secretaries to our paralegals to our associates to our shareholders, we couldn't get anything filed, we couldn't get our discovery done, or we couldn't get ready for trial without all of these various roles. From my viewpoint, there is no one on the team who is more or less important than anyone else."
Shareholder, 14+ years at Bullivant Houser
"Bullivant has given me the flexibility I need to keep working during the most hectic season of my life, with the birth of my second child coinciding with a global pandemic. I'm thankful that Bullivant takes long-term retention seriously."
Shareholder, 5+ Years at Bullivant Houser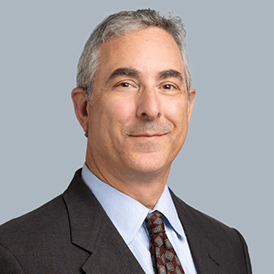 "My favorite thing about working at Bullivant Houser is the collegiality, not just in one office, but among all the offices. It's the second nature of all lawyers to pitch in to help whenever and wherever needed, on the drop of a dime."
Shareholder, 19+ Years at Bullivant Houser
Our Culture FAQs
How is the firm structured?
The firm is governed by our Firm President and Board of Directors with a Shareholder-in-Charge named to lead each of our three offices. Our Chief Financial Officer and Director of Operations are responsible for the firm's financial services and firm operations, respectively. They also work closely with the Firm President and Board of Directors to develop and implement the firm's strategic vision. Attorneys and paralegals are divided into three practice groups (Insurance, Business, and Casualty) which are led by a Practice Group Leader. Associate voices are represented through the Associate Committee with a representative from each office that meets regularly with the Board.
How does leadership communicate with the firm?
At Bullivant Houser, no one voice is more important than the other. Leadership hosts monthly meetings and an annual open forum to share updates affecting our employees and solicit feedback. Additionally, we publish a bi-weekly newsletter that introduces new employees, provides technical tips and training, and includes other fun tidbits to break up the workweek.
How does Bullivant invest in its people?
Bullivant Houser thrives on the growth of its people, and we help our employees succeed by providing the coaching and training it takes for careers to flourish. Our training is provided through internal programs and outside continuing legal education seminars paid for by the firm, as well as through guidance from our more experienced attorneys.
Additionally, the firm encourages pro bono work and career development opportunities for our associates, and in that regard, they may receive up to 50 hours of billable credit each year for career development activities, pro-bono work, or a combination thereof. The firm also encourages our employees to become involved in their communities. All employees are eligible for eight hours of paid community service leave per quarter.
Will I be working in isolation or collaboration?
At Bullivant Houser, we foster a collaborative and supportive workplace for our attorneys and staff because we believe that teamwork is one element that distinguishes a good law firm from a great one. Associates wanting autonomy are encouraged to work independently with guidance from a supervising attorney. While assigned to a specific practice group and office, attorneys and staff regularly collaborate across all practice groups and offices.
What kinds of flexible work arrangements does the firm offer?
Bullivant Houser offers flexible work schedules to all employees. The firm has continued offering a hybrid work schedule since we reopened in January 2022 with employees having the option to split their work week between the office and their home office.