Class Action & Mass Tort Defense
Experienced in vigorously defending high-stakes cases that threaten our clients' business
Mass tort and class action cases involve multi-jurisdictional, multi-million-dollar litigation that requires high caliber attorneys who have been there in the trenches and successfully defeated challenging claims. Since these cases involve numerous plaintiffs with similar claims of injury or damage, the stakes are exponentially higher and a business is often on the line. Drawing on Bullivant's extensive West Coast trial team, we are adept at finding the shortest path to resolve and win a case to minimize impacts on our clients. Our team is extremely organized, efficient and equipped to keep up with and manage the complexities and thousands of cases at a time. We're mindful of the fact that everything we do in defending a mass tort or class action case could have a monumental effect on litigation across the country going forward. We're also fully capable of quickly supporting trial teams and working with national counsel. 
Bullivant brings substantial experience managing pre and post multi-district litigation. We're able to promptly get up to speed on developments in multi-district litigation on short notice to expertly advise clients as their cases head to trial and complement work that has already been done. We guide our clients through a significant discovery process, ensure witnesses are prepared and that our clients understand how our actions in a single case can impact all cases in the future. 
When we identify meritless claims, we are able to aggressively oppose or decertify a petition or bid for a class action to discard those cases. We also look to see if plaintiffs are similarly situated and how to best defend our clients and prevent the case from starting up in the first place. If it is certified as a class action, Bullivant can efficiently manage the case to defend multiple lawsuits at the same time due to our wealth of trial experience and teams who have worked together for many years and are skilled at assisting every step of the way.
Types of cases we have handled
Business interruption

(COVID-19 related class actions)

Consumer class actions
Insurance coverage
Product liability 

Asbestos 

Consumer products




Pharmaceutical and medical device 

Breast implants

Diet drugs (Fen-Phen, Redux)

Heart valves

Hepatitis C/blood transfusions

Implants (hip, knee, shoulder)

Latex gloves

L-Tryptophan

Norplant

Nutritional supplements

Orthopedic bone screws

Pelvic mesh

PPA claims

Penile prostheses

Repetitive stress injury

TMJ implants

Securities class actions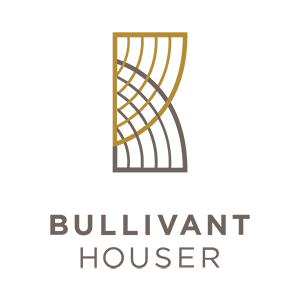 Bullivant Houser is pleased to announce that 32 of its attorneys were listed in The…