Bullivant Houser was named a Top Workplace in The Oregonian's Top Workplaces for 2021 & 2022.
Employees have been with firm for over 10 years
Overall employee satisfaction
Employees with flexible work schedules
Benefits Unique to Bullivant
Pro Bono, Career Development & Community Service Credit
At Bullivant Houser, your contribution extends beyond the clients you serve to the role you play in shaping your local community. Our firm provides associates with up to 50 hours of pro bono or career development credit towards their annual billable hour goals and staff receive eight hours of paid community service leave per quarter.
Columbia Sportswear Company Employee Store
Our employees gain quarterly access to the Columbia Sportswear Company Employee Store in Beaverton, Oregon where they get to shop the best of Columbia Sportswear, Mountain Hardwear, Sorel, and prAna products at employee pricing, which equates to 40-50% off their entire purchase!
What It's Like To Work Here
Jeffrey
Hill
"I have admired the team and the quality of work of all staff, legal assistants, paralegals, and lawyers at Bullivant Houser my entire career. I am delighted to be part of the legal excellence and culture that is Bullivant Houser."
Jeff has dedicated his practice to resolving complex insurance coverage issues, casualty litigation, and professional liability matters. His work primarily involves handling large loss first party and third party property damage claims related to D&O liability, fire cause and origin, environmental liability, water intrusion, and extra-contractual liability.
Owen
Mooney
"Before the COVID-19 pandemic, a unique set of circumstances arose for me that made it difficult work in person at our Seattle office. Bullivant understood my circumstances, and it enabled me to remain a part of the firm and work remotely. That is, Bullivant was ahead of the game in recognizing that people can successfully work remotely and in helping its employees do the same."
Owen Mooney advises insurers in matters related to first-party property and third-party liability insurance claims when they have questions. He also defends insurers in lawsuits involving contractual and extra-contractual liability. Methodical and measured in his decision-making, Owen is valued for his ability to get to a result in litigation that is difficult to achieve.
Tammy
Armentrout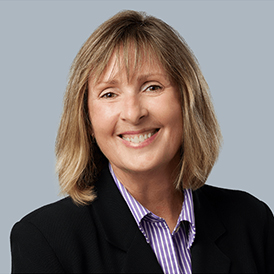 "We have the best people at Bullivant. They are hard-working, funny, creative, thoughtful, and it's one of the reasons I have been here for over 20 years."
Tammy Armentrout has more than 40 years of complex litigation experience in the areas of product liability, drug and medical device liability, personal injury, securities, and environmental contamination.  She has managed numerous small to medium-sized cases, as well as larger multi-million-dollar cases, for both plaintiffs and defendants.